Arusha, Snake Camp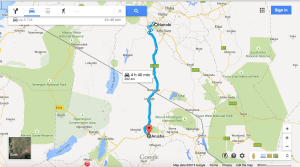 From Nairobi, Kenya we drove to Arusha, a road trip that lasted about 5 hours. The traffic was ridiculous early morning in Nairobi, but once we got out of the city it was smooooooth sailing with few to no road interruptions whatsoever.
On the road before getting to Tanzania we had to finish all of the remaining miraa (a plant with a stimulate effect, to learn more read my Kenya blog) because in Tanzania it's considered illegal.  To give you an idea of the effect you feel when you chew it, my friend in the tour group who was trying it for the first time gave a rather disappointed review saying,"Well, at one point it felt like I drank a cup of coffee." I guess he was expecting more of strong noticeable effect.  So although my friend found the effect to be mild at best, as mentioned in the Kenya blog, if you chew enough of it you might stay up for more than 24 hours at a time. Hence the controversy of whether it should be considered an illegal drug or not and why in Kenya it is legal while in Tanzania it is illegal.  
The road side views to Tanzania weren't spectacular, basically just savannah plains and small towns. When entering Tanzania you have to pass border control where you need to present your passport and other travel documents. It seems that you do NOT need vaccine certificates to get by this border which is good because I didn't have any. I am amongst those who think that vaccines contain many unhealthy things for the human body, and I would rather avoid them when possible. So if you are the same way, you should be safe crossing into Tanzania by land. 
However, you do need your Kenya visa on your passport to get through which was a problem because my passport got stolen in Nairobi, and my emergency one did not have my Kenyan visa.  Thankfully, the gentleman in charge was nice enough to let me through with a small "extra" payment if you will of $20 or so (which he actually lowered from $40, he really was a nice guy seeing how I was in a vulnerable position and all).  I found that most things in Africa (including official policies) can be negotiated, so remember to negotiate!   
Traveling Tip: I booked pre-arrival with a tour group that traveled from Nairobi, through Tanzania, and ended in Zanzibar.  You can also fly in direct to the international airports in either Arusha (ARK) or Kilimanjaro (JRO) and with relative ease you can find private group hiking and safari trips that are probably cheaper than what you will be able to pre-book. However, if you are traveling alone or with only one or two others and want to join a group in order to save some $$$, I would pre-book your trip to ensure you don't waste any precious time conforming to the travel schedule of others. Especially if you want to tackle the big three attractions of Tanzania all in one go (Mount Kilimanjaro, the Serengeti/Ngorongoro Crater, and Zanzibar).  However, when making arrangements on site, make sure that you pre-agree to ALL potential costs BEFORE you embark on your hiking and safari adventures because in extreme need (e.g. a sleeping bag on a cold night) can = lots of $$$ when you have no other options. So make sure you are clear about food, equipment etc. before you make a payment. Remember, in Africa most things are negotiable, so negotiate!
Snake Camp (Kambi Nyoka)
Snake Camp [Kam-bi N-yo-ka in Swahili (Kambi = Camp & Nyoka = Snake)]  is a camping ground just outside of Arusha (a city that is a good jumping off point for hiking Mount Kilimanjaro and embarking on safari trips). In addition to the camping ground is a small zoo of sorts (well, a 'snake park') that includes some wild life of Africa, primarily, you guessed it, SNAKES (N-YO-KA).  Much like Indiana Jones, I do LOVE some adventure, but also I do HATE snakes (and crocodiles for that matter…). However, I found the snake park quite fun and educational. It will give you a good idea of what to avoid, or perhaps how long you have to live 😯 , during your safari adventures!
Review: The camping ground itself was just one simple plot of grass next to a couple of barbecues. It's important to mention the area is equipped with some pretty decent showers. The location also includes a bar on site.  I thought it was nice to go about the small zoo area learning about the different snakes and other animals of the region. It wasn't amazing, but it was quite interesting to read about the attacking methods, how poisonous, and how aggressive each snake is. For example, although in general snakes do not tend to attack humans intentionally or unless they feel threatened, true to his aggressive categorization this sucker right here seemed to be just itching to bite someone!
Snake Park ★★★☆☆
Maasai village Tour 
From snake camp you can arrange a tour of a Masaai village (and even ride there via camel if you are so inclined) and learn about the culture of the famous East African tribe that has stuck to its traditional way of life in the face of modernization.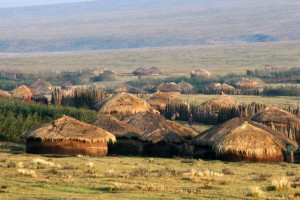 Some Interesting Cultural Highlights:
– They live in huts made of cow dung (among other ingredients)
– They practice polygamy (but not polyandry)
– They quench their thirst with cold, fresh, blood! of their hunted prey.
Maasai Diet
I am a health nut so I was interested to learn that their diet is basically paleo (well, gluten and grain free anyways) that includes a lot of raw meat (n-ya-ma) and milk (ma-zi-wa) (including an interesting blood milk shake, a nice recipe for all of you closet vampires out there!).
Marriage
Each member of the Maasai society wears different colors of clothing to distinguish themselves based on marital status i.e. singles wear a different colored garment than married individuals (both men and women). Another interesting Maasai tradition (which has died off in recent years) is the act of hunting, killing, and taking off the head of a lion (in Swahili sim–ba… you know, the famous character from the Lion King) in order for a male bachelor to get married. Now that could be a great way to impress a dame, but probably not the best thing for the future of the safari industry…
Review: Snake camp is not the only opportunity to do a Maasai village tour. There are also opportunities in the Serengeti and Maasai Mara, for example. I would say that a Maasai village tour is a must do while traveling around Tanzania or Kenya. I mentioned a few highlights to intrigue interest on this post, but there is much more to learn and experience by doing it.
Maasai Village Tour ★★★★☆
After a night in Snake Camp or Kambi Nyoka it was time to head out to an area that houses the highest amount of animal migration on Earth, the Serengeti! 
Re-Cap
Language Check
1) Translate the expression Kambi Nyoka.  In Swahili, what comes first, adjectives or nouns?
2) What does the word 'simba' mean in Swahili? What movie has a famous character in it with that name?
3) How do you say 'milk' in Swahili?
4) How do you say the word 'meat' in Swahili?
Comprehension Check
1)  Is it easy or difficult to find safari and Mount Kilimanjaro tour groups to join on site in Arusha?
2) What's probably cheaper, pre-booking a tour group before arriving to Tanzania, or booking a tour group once there?
3) If you are traveling alone or with only one or two others, in terms of time & cost efficiency, should you pre-book or book your tour once you are in Tanzania?
4) What two main highlights does Kambi Nyoka offer?
5) What's a must do while traveling through Tanzania or Kenya?